With the artist's literal descent over his own work, Lee Quiñones launches one of the great historical documents of street art and hip-hop: 1983's Wild Style.
Here are the greats becoming great: writers Lee, Zephyr, and Lady Pink, dancers Crazy Legs and the Rock Steady Crew, turntablists Grandmaster Flash and the Cold Crush Bros., MCs Double Trouble and Rammellzee, and many more. In the summer of 1980, director Charlie Ahearn and hip-hop pioneer Fab 5 Freddy brought them all together when they began working on the film that was to become Wild Style. Ahearn hired graffiti writer DONDI to paint the window-down subway car piece that appears early in the film. The piece became the basis for a number of the film's cornerstone materials: it was the basis for the film's logo, designed by Tracy 168, founder of the Wild Style Crew; it was painted as a mural by Zephyr, Revolt, and Sharp in 1983; and it was the inspiration for the main titles.
The opening title animation features key art by Zephyr, one of the legendary pioneers of graffiti in the late 1970s and who appears in Wild Style as Z-Roc, essentially a version of himself. The sequence is a celebration of graff writers and the subcultures they travel in, everyone riding the Wild Style train conducted by Charlie Ahearn.
Based in New York City, graffiti writer ZEPHYR looks back on his work for the Wild Style title sequence.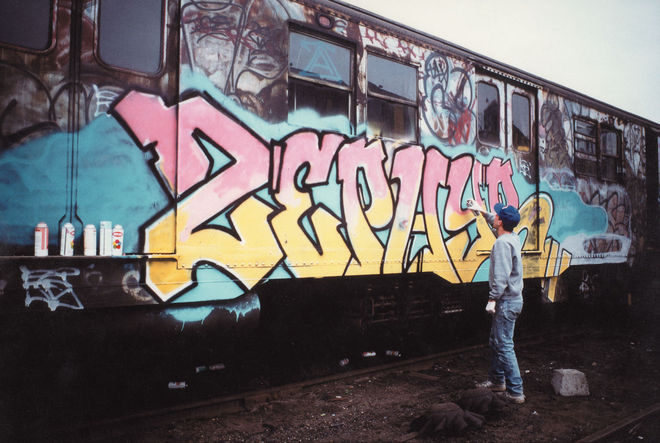 Were you involved with animation before Wild Style?
No. The Wild Style animation project was my introduction, although I used to make flip books.
How did the idea of animating the graffiti come about? Are there other examples from the era that inspired you?
Charlie Ahearn had that vision. He was a great director. He had very specific ideas about everything in the film, and was closely involved in developing the aesthetic of the art in the opening sequence. He wanted to bring "black book" drawings to life. He urged authenticity and rawness. He didn't want it polished up.
And no, this had never been done before!
What was this like for you? How did you develop and mix the various styles – the "Wild Style" morphing, the styles for "Pop," "Rap," and "Break"?
The graffiti styles used for the words "Pop," "Rap," and "Break" were all variations of things I was doing on walls and trains at the time.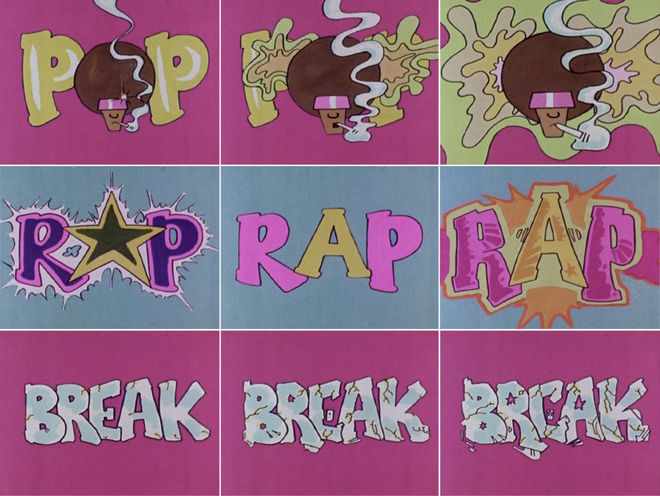 There is a generic quality to my graffiti, but there is also something very distinct about it. Maybe that sounds like a contradiction, but graffiti writers will always recognize my stuff immediately. I would say that the different lettering forms were guided by Charlie, but they are definitely Zephyr-style.
It's weird to be talking about this now! It seems like a million years ago…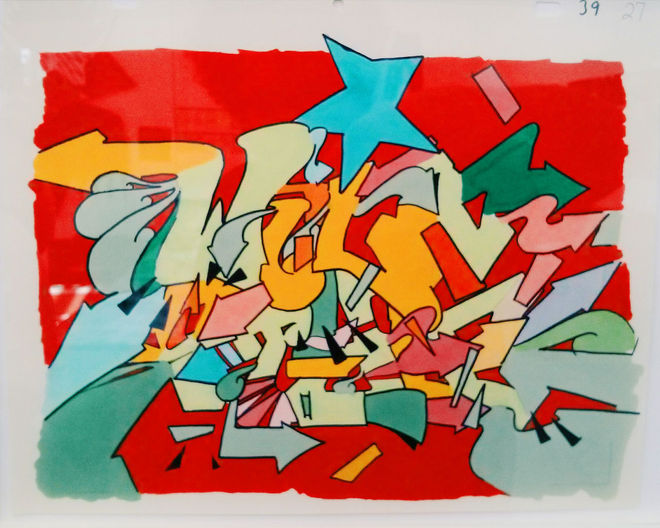 So when did you create the titles? Was the footage already shot?
The live footage already existed, so we modeled the animation to dissolve smoothly into that.
And how did you work with the music?
Joey Ahlbum created a beat chart according to the soundtrack, and we worked from that.
How were you able to represent the styles of your peers and friends so well?
I assume you're referring to the train rolling by. That was easy! Copying other writers' stuff comes pretty naturally to me, although writers will always execute their own signatures better than someone else will, of course. The train was cardboard, and it rolls by very quickly. If you saw it "frozen" you would see that I probably didn't really do them justice. I think I did a "Bus" piece that was just plain lousy!
What was your relationship with Director Charlie Ahearn like? What was it like working with him?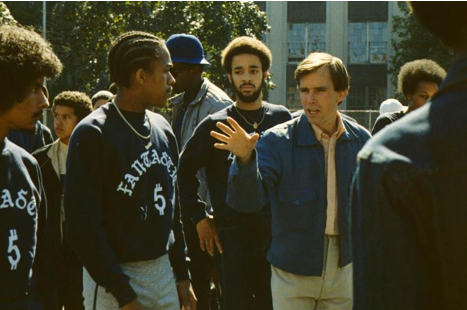 It was fantastic. And I will forever be grateful to Charlie. I was a 19-year-old degenerate when he approached me to work on the art for the movie. His faith in me helped me take myself a lot more seriously – as an artist and as a person.
I will always remember him as one of the people, early on, who recognized that I wanted to be accepted as an artist and not remain a perpetually stoned graffiti writer. Although being a perpetually stoned graffiti writer was definitely fun for a while!
How did this movie affect your life and graffiti writing career?
It felt good to be working somewhere without barbed wire and cops. But I kept writing graffiti. Charlie even came to the train yard with me twice.
How have you dealt with personal versus commercial work, especially considering the roots and history of graffiti?
In the 1980s I did a lot of commercial work. Now I refuse 99% of the offers I get, particularly the corporate ones. Graffiti has become so commercially co-opted that it's sickening. If making graffiti so commercial was partly my doing, I'm embarrassed. That's not the legacy I wanted.
What do you think fueled young people to bridge graffiti with the other dominant youth cultures of MCing, turntablism, and breaking? Why do you think youths in particular were drawn to it?
Answering that properly would require about six pages! If you ever come to one of my college lectures, you may hear me discuss that subject since college kids get boners when you mention hip-hop. But let's just say that the "organic/South Bronx" hip-hop "elements" theory is a good story, kind of like Santa Claus.
Graffiti existed for a decade before hip-hop as we know it emerged. This is not the first case of art forms sweeping up and creating associations with other, pre-existing art forms. Graffiti was "anointed" the visual counterpart for rapping, breaking, etc. Most people simply accept that association, but many do not. Some graffiti artists – Blade and Pink, for example – reject the idea that graffiti is part of the hip-hop movement.
Do you think the concept of graffiti-as-vandalism is dying?
If a real outlaw gets a paid gig, then you have an authentic thing, but the silverware will get stolen. If someone who can draw cute graffiti on paper – or via computer – gets the gig, you have a happy art director.
What or who inspires you these days?
Same as always: Rick Griffin, Albrecht Dürer, and Frank Zappa.
Do you think there's an immortality inherent in graffiti?
I suppose so. When I die they'll probably talk about me.