Studio
M & Co.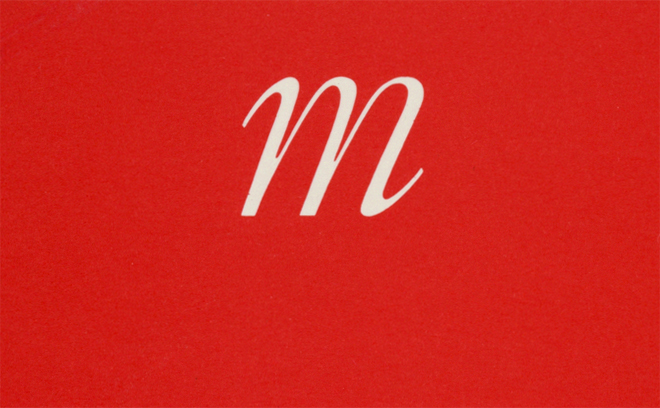 M & Co. was a graphic and product design studio founded in 1979 in New York City by designer Tibor Kalman (1949 – 1999).
Working in collaboration with his wife Maira Kalman, the conceptually progressive studio became known for its striking and clever use of images and type as well as for being a hothouse of creative talent where many designers got their start. Designers Marlene McCarty, Emily Oberman, Stephen Doyle, Alexander Isley, and Bethany Johns all cut their teeth at M & Co., working on projects ranging from music videos and album covers to stationery, branding, and film titles.
M & Co. designed the title sequences for movies True Stories (1986), Something Wild (1986), Matewan (1987), The Silence of the Lambs (1991), City of Hope (1991) and Cousin Bobby (1992).
Over the span of its 14-year history, the studio's clients included the band Talking Heads, New York restaurants Florent and China Grill, the National Audubon Society, Benetton, and Swatch. M & Co. created its own line of conceptual products, such as crumpled paperweights and timepieces with nontraditional faces. The company was dissolved in 1992 and many of its files were donated to the Cooper Hewitt, Smithsonian Design Museum.
Articles
summary

title only