Designer
Richard Morrison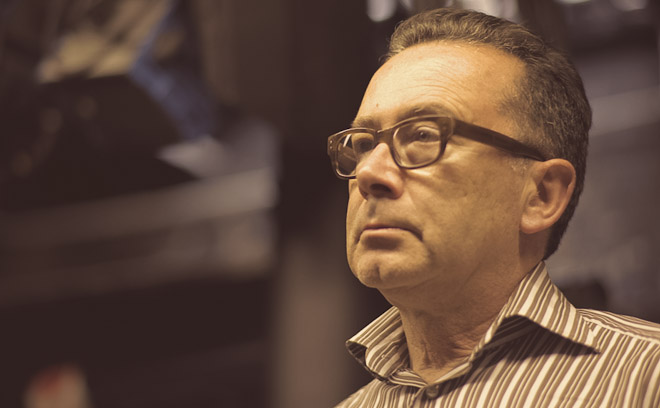 Richard Morrison is an English designer of film title sequences.
His career in the film industry spans over 30 years with more than 150 feature film title sequences to his credit. Early in his career, he worked on film trailers under the guidance of Maurice Binder, creator of the early Bond sequences. He began his career in advertising at Garland Compton (later Saatchi & Saatchi) and after a successful stint working on film campaigns he joined GSE as Head of the Design Department. By the late '70s Richard had formed Plume, a design and production company for film and TV media specializing in title sequences, branding, and commercials. Among their projects were Ghandi and Passage to India as well as collaborations with directors such as Terry Gilliam (Brazil) and Tim Burton (Batman).
Richard has created award-winning designs for major UK and European TV channels and by the mid-'90s he was shortlisted for ID Magazine's Top 40 of World Creatives. In 1998, he reformed as Fig and continued to produce title sequences for films like The Constant Gardener, The Dreamers, Two Brothers, and Enemy at the Gates. In 2001 his first book, entitled CUT, was published. Currently, he is working on the HBO Phil Spector bio for David Mamet, with his LA-based company fronted by Mo Henry.